Original sculpt - Sadly it strayed from this.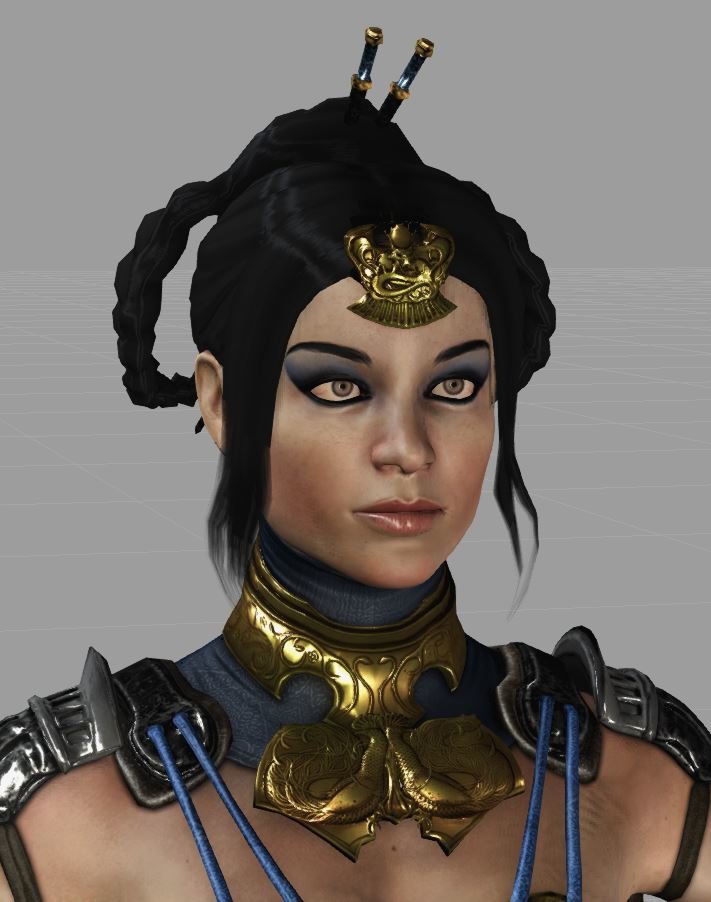 Game mesh was limited to rig constraints and base mesh lockdowns, face got warped. (I didn't do the game mesh. Texture and polish passes on game mesh were done by multiple artist, including myself)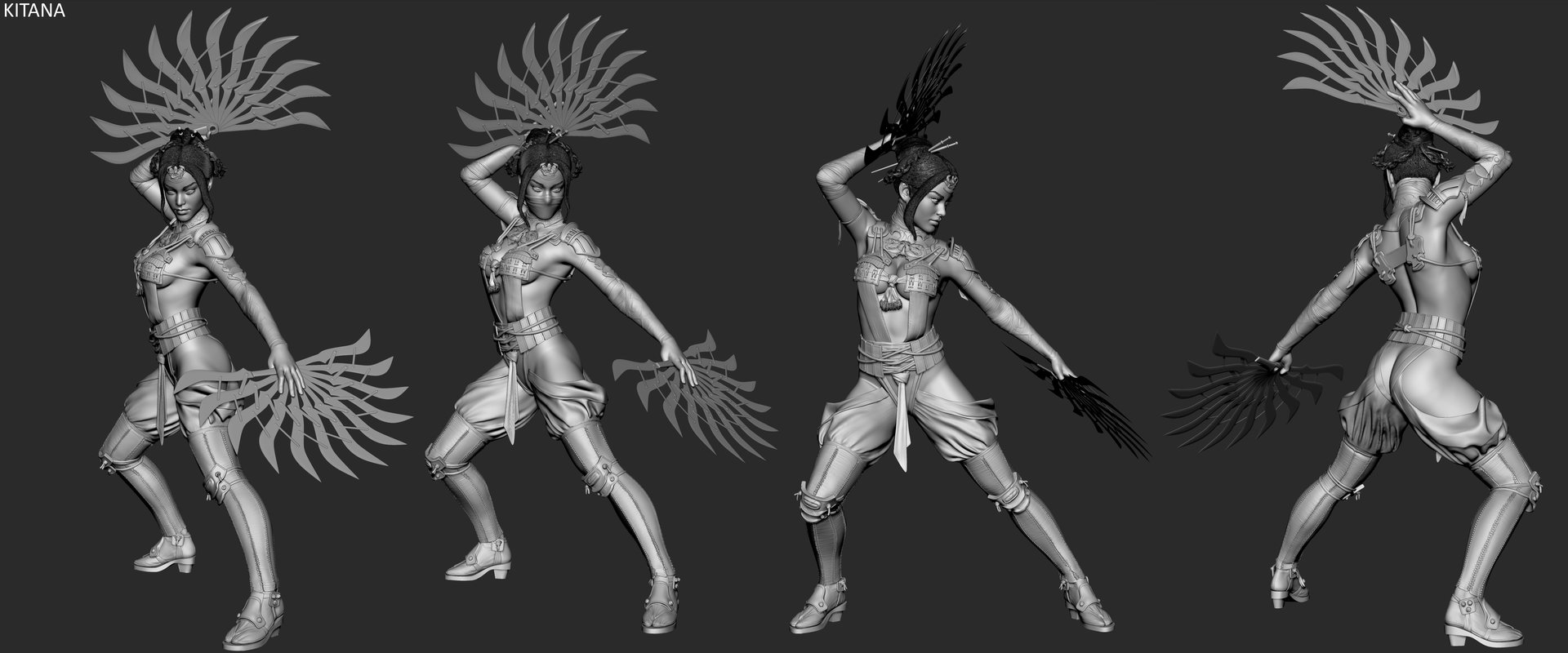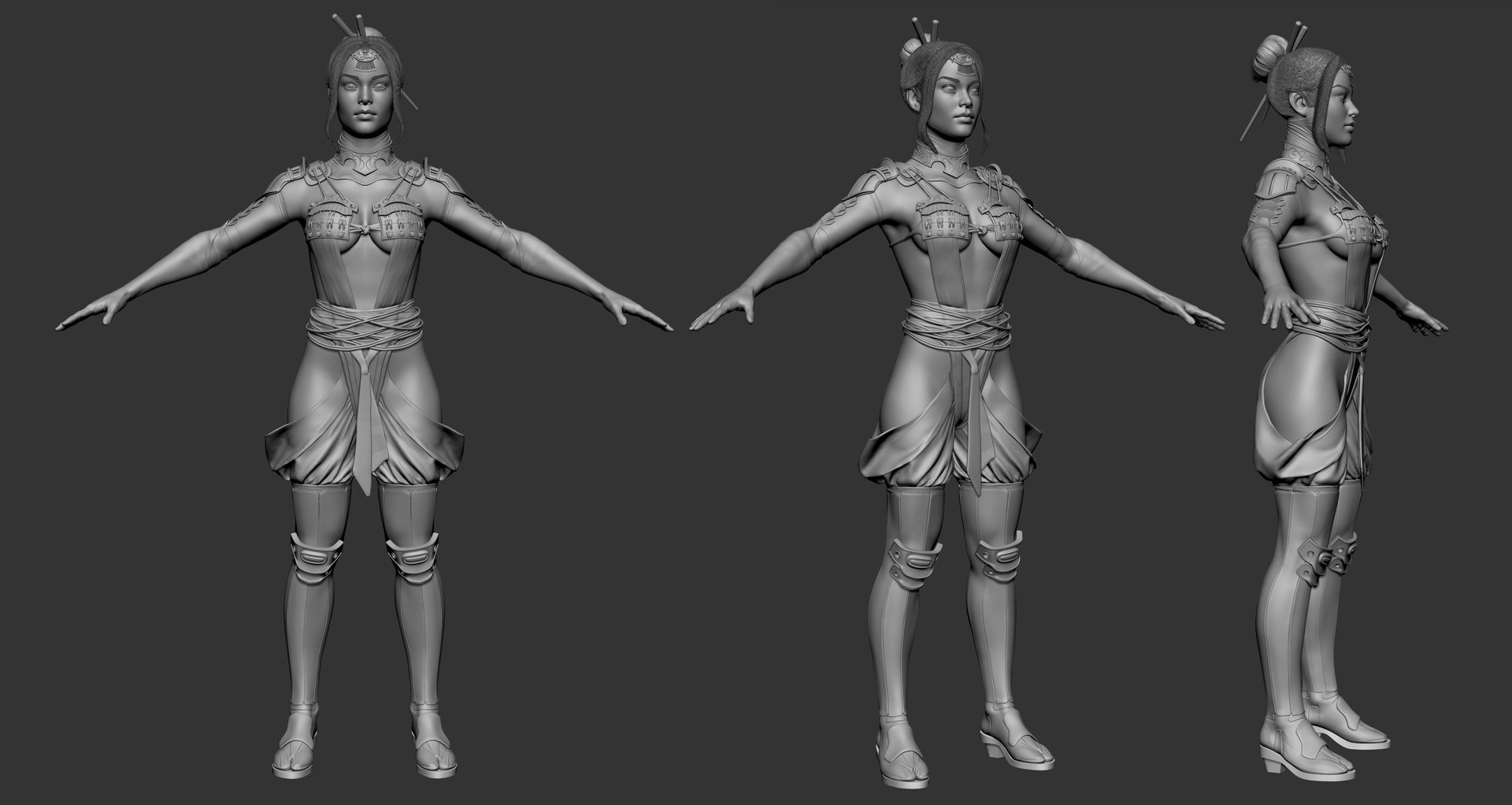 Her costume design was geared towards being sexy and feminine and followed the curves of her body, but it was still too much skin.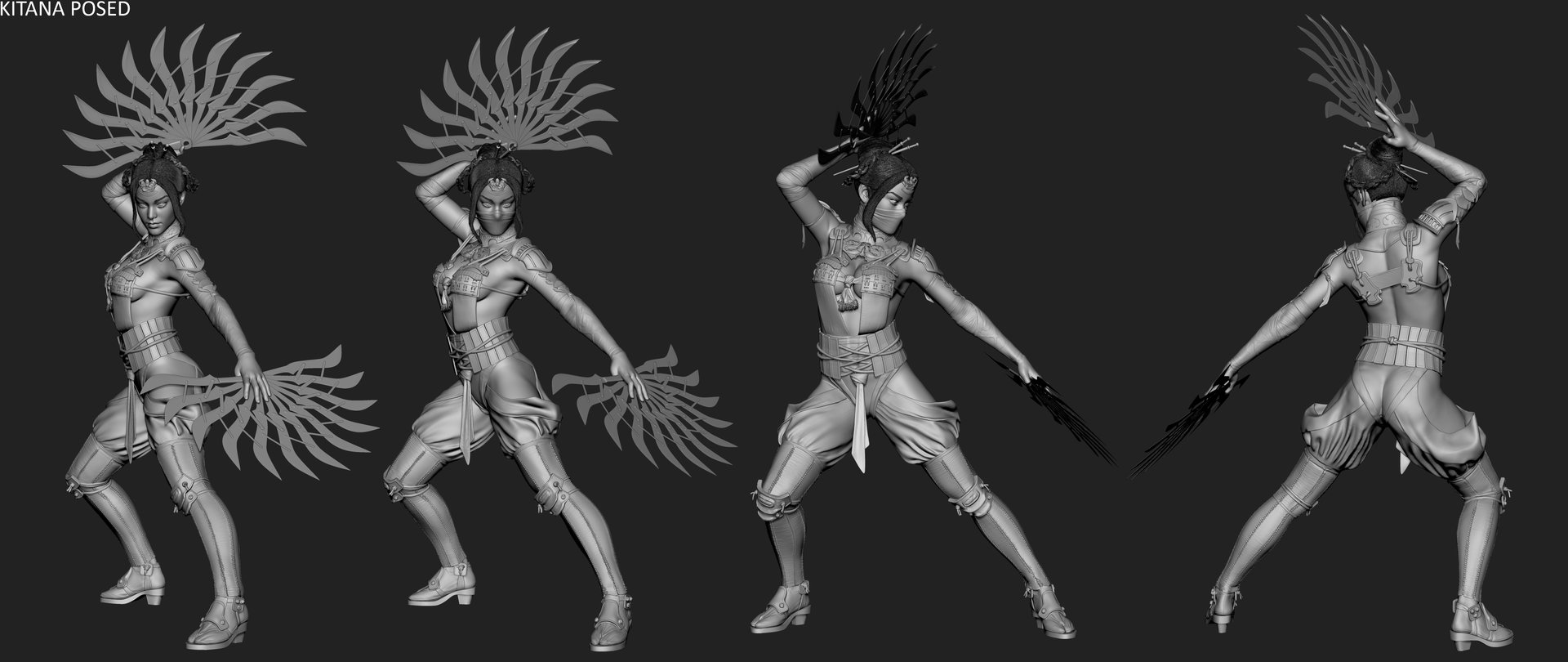 2nd version had clothing that covered more.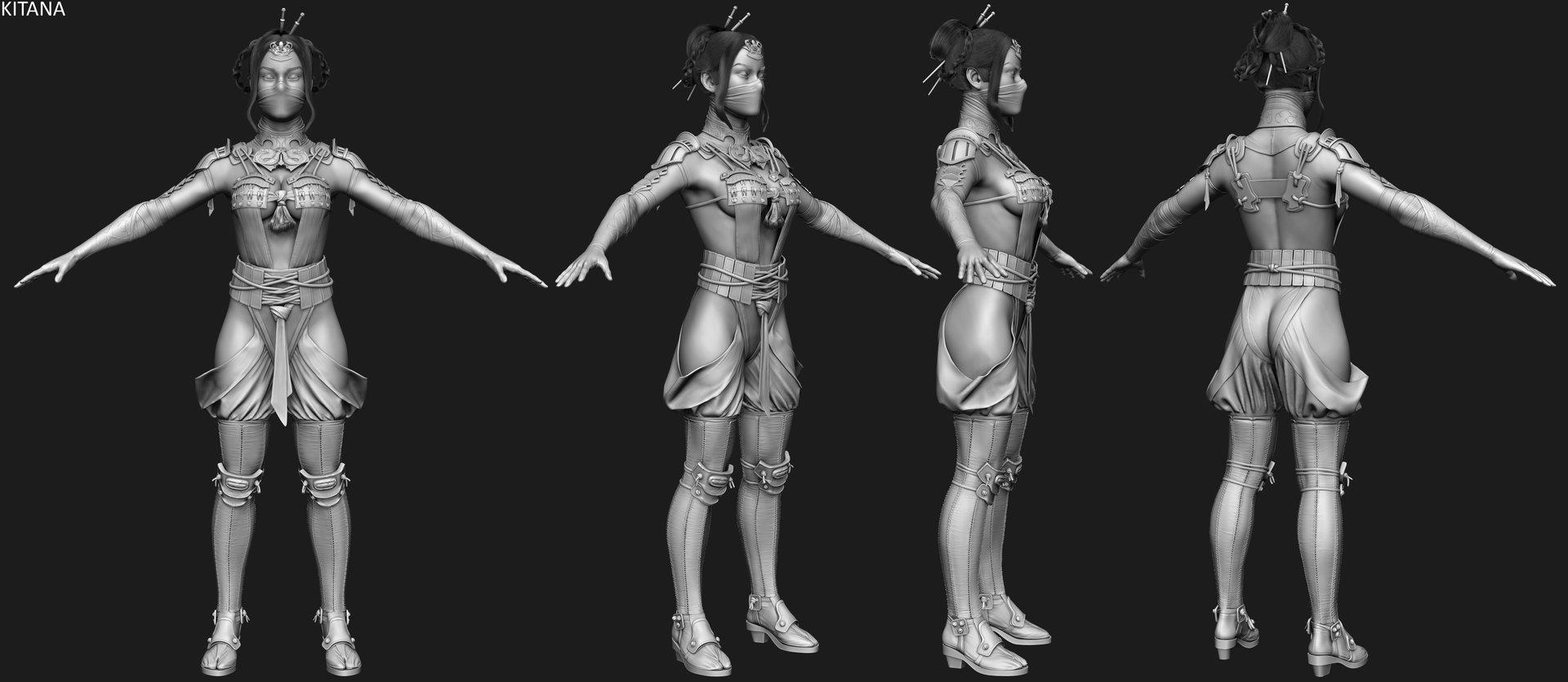 boob straps were widened and her panty section was made wider and bigger on the front & butt.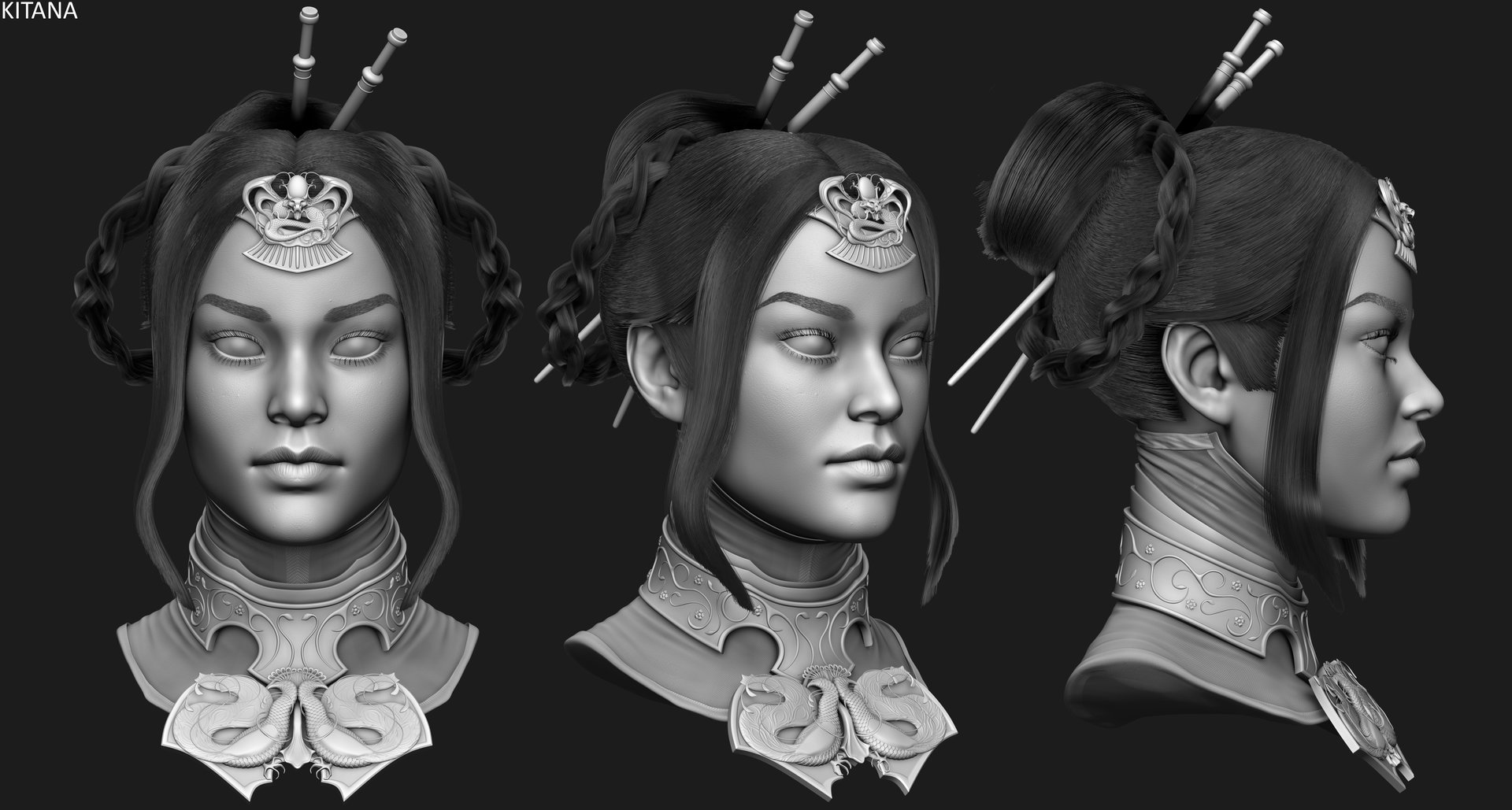 Did a whole lot of fibermesh in this game and learned a lot about styling hair in it.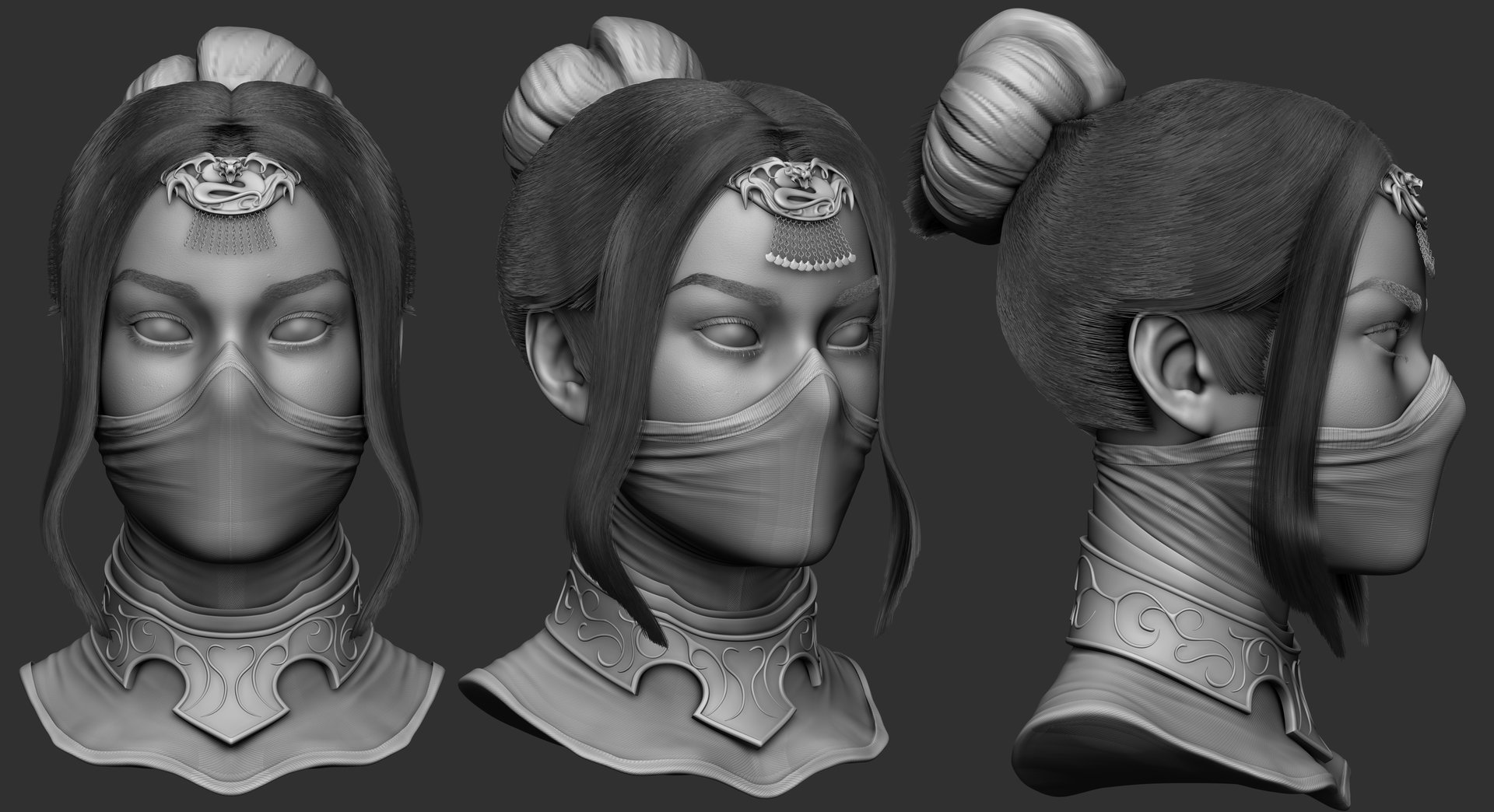 I'd used sculpts as placeholders to get an idea of shapes and if it looked alright.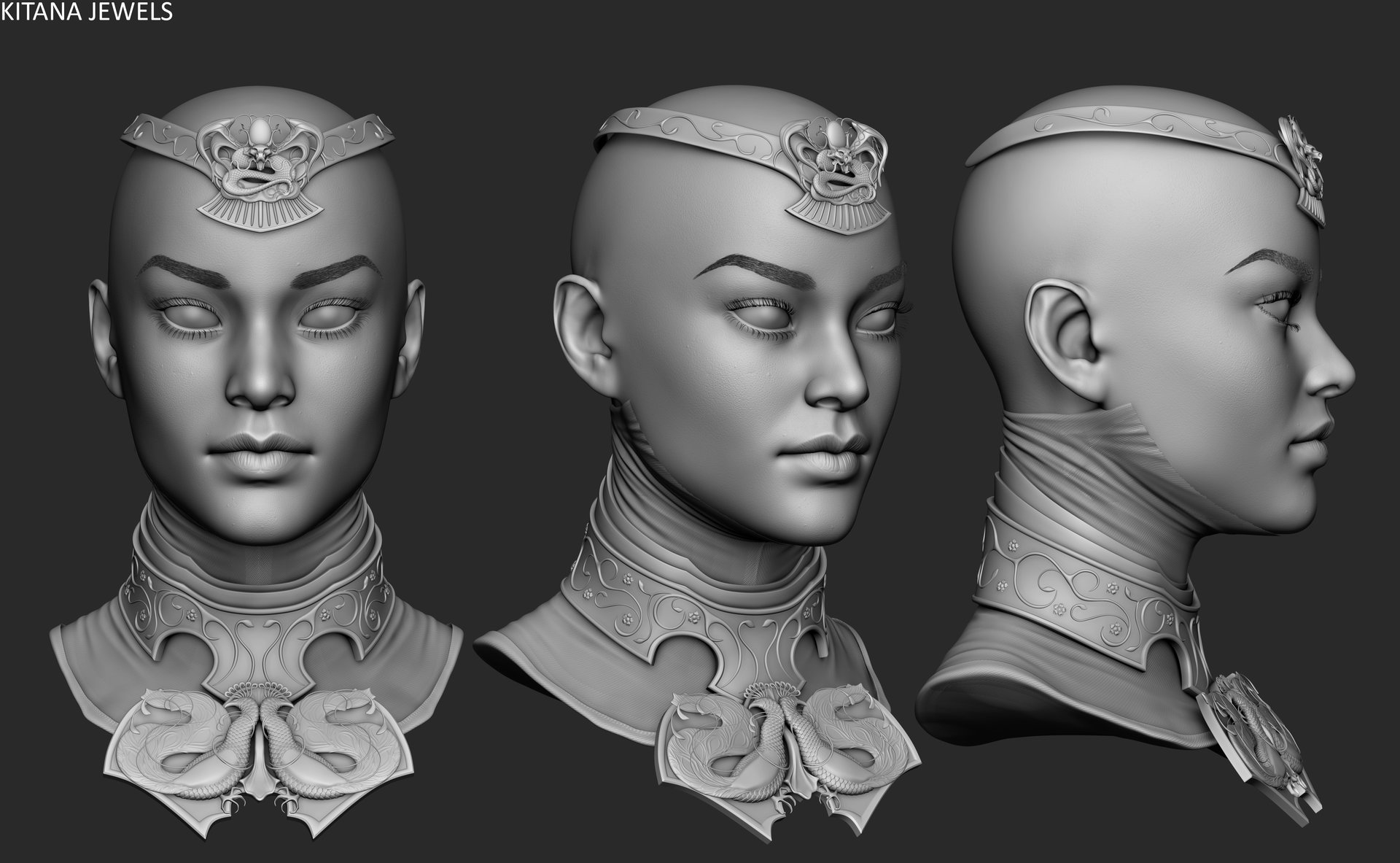 I got to do a lot of intricate cool bling on her. Peacocks, dragons, and fans where the theme.
This is the sculpt I did for Mortal Kombat X - Princess Kitana. First female I've done for the Netherrealms. - About two and half work weeks to finish. Two weeks for the overall sculpt, and generally a period of 2-3 days where the Art Lead (Aaron Hall) & and Art Director (Steve Beran) make final changes or tweaks. Sometimes what works in concept art doesn't always hold up well in 3D.